No, The Black Crowes and Guns N Roses have not formed a new band. This is about Spring and its arrival in Southern California. After a week of heavy rain, the birds are building their nests and the flowers are blooming.

My least favorite bird is the crow. It is loud and scares away the cute little birds I feed. But, I have to admire the way our crows build their nests. (I have no idea if crows all do this.)

The slope in our backyard is covered with rope mesh to help with erosion. The crows chew off parts of the rope, wash the pieces in our fountain, and then lay them out to dry on our wall. At some perfect moment, they take the rope and weave it into their nest. Below is a photo of the rope and a photo of the culprit.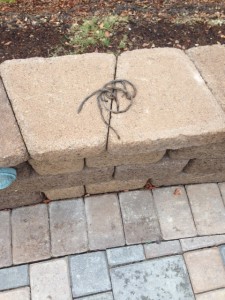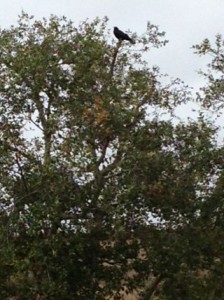 All of my yellow rose bushes are blooming. Why yellow blooms first, I also have no idea. But they are beautiful and welcome. Below is one that is quite a show off.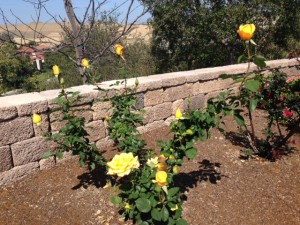 I hope signs of Spring are around you too. Share your photo of what Spring means to you. I'll post them all in a couple of weeks.