Thanks to the gals who provided these beautiful photos. Summer is our reward for enduring cold winters and rainy springs. (I guess living in So Cal I haven't really had to endure….)
These beautiful tulips are just a few of the 9000 tulips you can see each spring at the Ananda Village in Grass Valley, CA. This shot was taken during a visit in May. I love the way tulips bend towards the sun.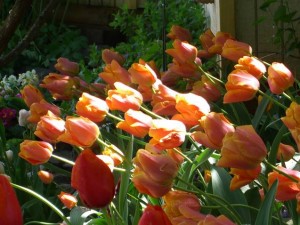 A friend in Vista, CA welcomes this flower to her garden each summer. Not only is it beautiful to look at, it attracts bees, butterflies and hummingbirds!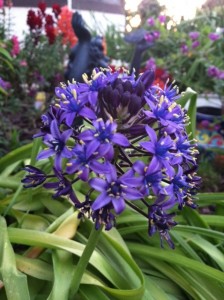 My friend from Dallas travels a lot and takes nature photos too. The clematis below is from her home garden. The white contrasting with the purple is striking.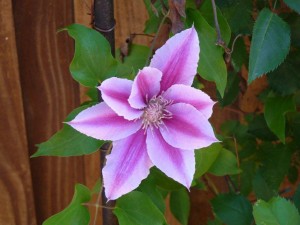 On a trip to Hawaii, she captured these orchids. So, do you think I like purple?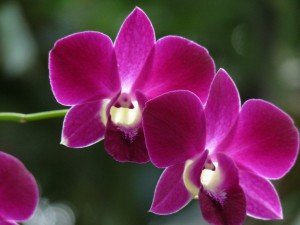 Ok, a change of color. On a trip to Africa, she shot these relatives of the hibiscus. (No flowers were injured in the making of this story.)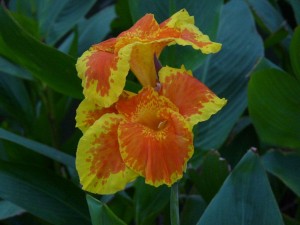 I had to throw this last photo in. My daughter took this shot at the top of the aerial tram in Palm Springs, CA over Memorial Day weekend. The temperature is at least 30 degrees cooler up at 8500 feet. If you are hot, this photo will cool you down.